Welcome to Studium Generale!
For over 30 years now, Studium Generale has been organizing further-education courses at the University of Mannheim.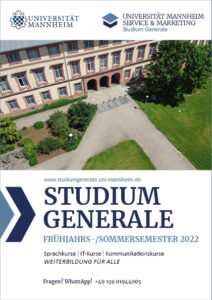 Not only students of the University of Mannheim can sign up for these courses, but anyone who wishes to upgrade their education for professional or private purposes.
Further education for everyone.
5. Juni 2022
The SG and ZfS office will be closed from 8 to 21 of Augst. Emails will be answered during this time! studiumgenerale@service.uni-mannheim.de
2. Juni 2022
The new program will be online: At the end of July 2022. The registration will start the 29, August 2022
21. April 2022
Where does our drinking water actually come from? During a leisurely stroll you will learn interesting facts about our drinking water. When? Tuesday, 3 May 2022, 03.00-05.00 p.m. More informations? Here
Contact
Universität Mannheim Service und Marketing GmbH
Studium Generale
Phone +49 621 181 1162
WhatsApp +49 159 01944005
The Studium Generale office is currently closed for visitors until further notice. We can, however, be reached via e-mail or WhatsApp!
For pick-up or payments in person, please contact us via e-mail to arrange an appointment!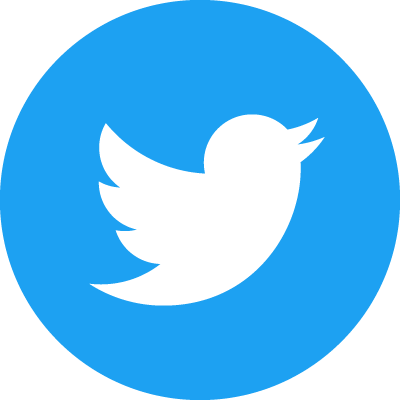 Follow us on Twitter!
Follow us on Instagram!