Welcome to Studium Generale!
For over 30 years now, Studium Generale has been organizing further-education courses at the University of Mannheim.
Not only students of the University of Mannheim can sign up for these courses, but anyone who wishes to upgrade their education for professional or private purposes.
Further education for everyone.
The new program will be online on January 6th.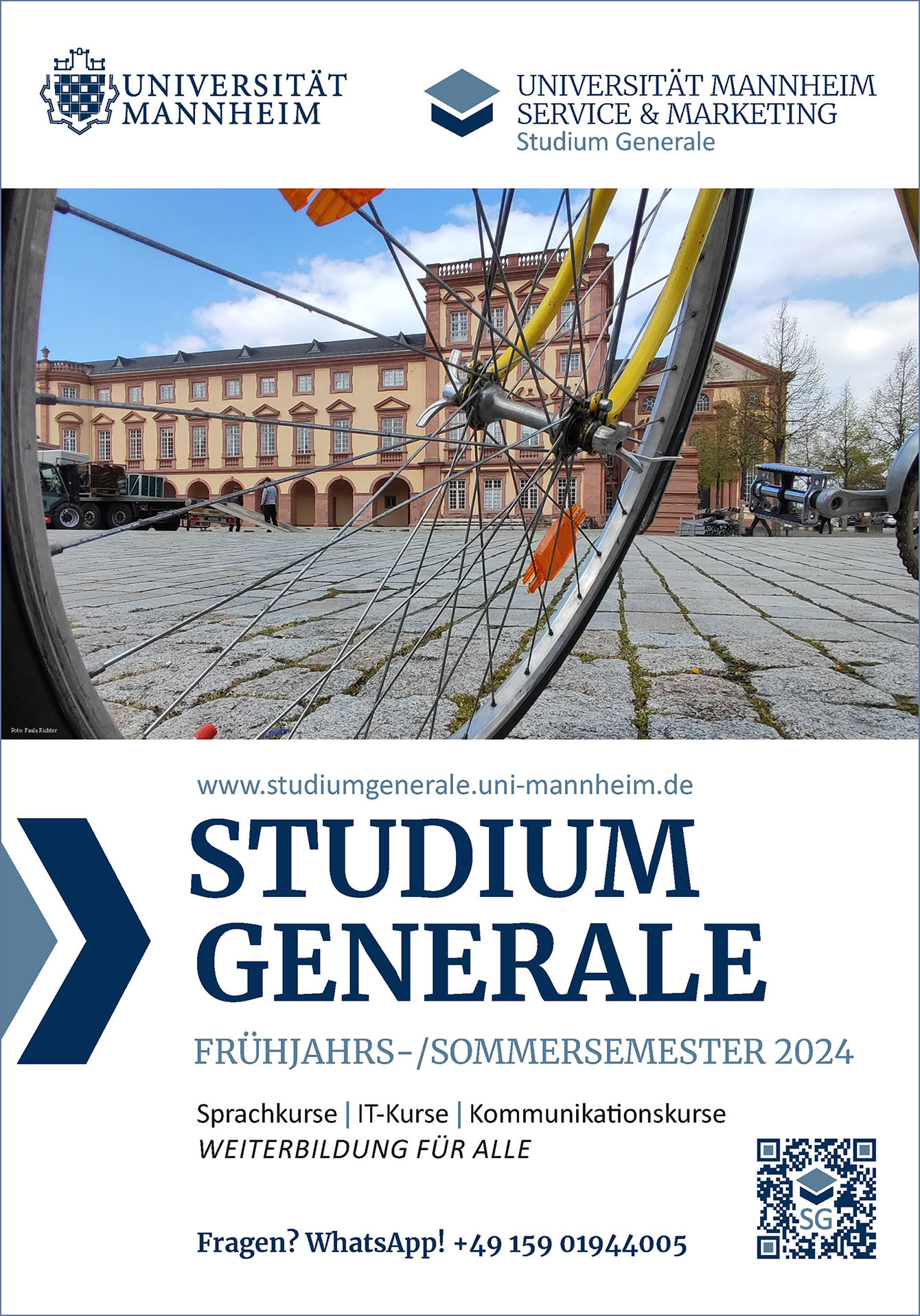 18. November 2023
The new programme will be online on 6 january. Online registration starts on 5 february!
17. Oktober 2023
Attention! An online registration is necessary for all courses of the Studium Generale program. The registration is possible at all times! You want to register now? Here
10. Oktober 2023
Tuesdays, 10.00-12.00 h, Wednesdays, 03.00-05.00 p.m., Thursdays, 10.00-12.00 h studiumgenerale@service.uni-mannheim.de
Contact
Universität Mannheim Service und Marketing GmbH
Studium Generale
Phone +49 621 181 1162
WhatsApp +49 159 01944005